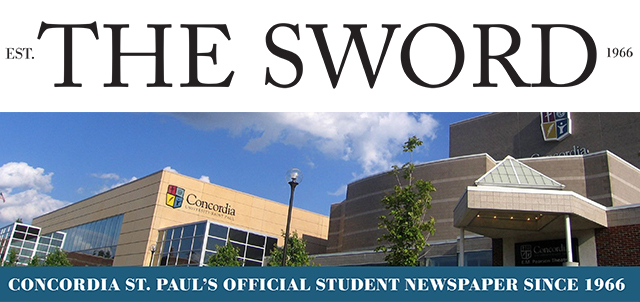 Editor in Chief
Rebecca Beasley
Description
Contents:
News:
What Happened To Mary and Martha?
Disaster Strikes at 53rd Annual Burning Man Festival
82 Acre Fire in Carlton County
Mom from Popular YouTube Channel "8 Passengers" gets Arrested
Opinion:
The Arrest of Donald Trump and how it Affects the Election
Opinion: CSP's Priorities
Sports:
Lionel Messi's Electrifying Debut in the MLS
The Golden Bears are Back
Gaming Has Never Been Cooler
Way-Too-Early NFL Predictions
Arts & Variety:
Your Halloween Costume is Not Original: Five One-of-a-Kind Costume Ideas.
Autumn In a Cup
How to Survive College
Olivia Rodriogo Has the "Guts"
Restaurant Review: Indochin Vietnamese Restaurant
Mission: Impossible - Dead Reckoning Part One: A Thrilling Resurgence
Copyright
This is not an official CSP publication and does not necessarily reflect the view of the administration, faculty, or staff. For all questions related to copyright and reuse of these materials, contact The Sword via email at sword@csp.edu.
Recommended Citation
Last, First. "Article Title." The Sword [St Paul] October 2023: pages. https://digitalcommons.csp.edu/sword/
Issues of The Sword are available for CSP students, faculty, and staff. Please create an account and sign in with your @csp.edu email address for full text access to this issue of The Sword.
COinS