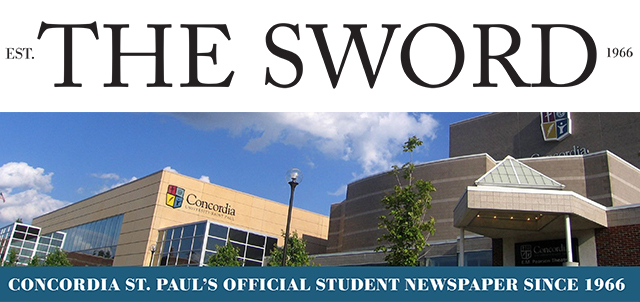 Title
Editor in Chief
Mara Grau
Description
Contents:
News:
Panic Spreads Around the World with New Respiratory Illness Known as the Coronavirus;
Starving Lions in Sudan;
Microsoft Announces Carbon Pledge;
376,000 Minnesotans Go Hungry: How President Trump's Food Stamp Cuts Will Affect Americans and Minnesotans;
St. Paul Firefighter, Sarah Reasoner, Named Fifth Strongest in the Nation;
US Navy Aircraft Carrier Named After African American Pearl Harbor Hero;
Virginia Gun Control Confusion;
The New York Times Endorses Minnesota Senator Amy Klobuchar;
LEGO Markets to Adults;
Opinion:
How Well Do University Campuses Treat Mental Illness?;
Hillary Clinton Looms Over 2020 Election Like a High School Has-Been;
Politics in Awards Shows;
Cancel Culture Among Young People;
The Benefits of Youth Sports;
Why Videogames are Beneficial for Children;
Google and YouTube Censorship;
Supreme Court Term Limits;
Sports:
Women's Lacrosse Team Ready to Take On Their Fourth Season;
CSP Women's Basketball Update;
CSP Esports Begins Preparation for Spring Competitions;
Golden Bears Softball Preview;
Future of Minnesota Wild Remains Uncertain;
Twins Sign Josh Donaldson to Four-Year Contract;
Timberwolves in Free Fall as NBA Trade Deadline Approaches;
Arts and Variety:
Music Spotlight: Becca Tutewohl;
Theatre & Dance Preview;
Concordia and H. Williams Galleries;
Music Review: The Jupiter Tape;
Book Review: Scythe;
The Coolest Celebration on Earth;
Bad Bad Hats Return Home;
Theatre/Dance Spotlight: Grace Keck;
Copyright
This is not an official CSP publication and does not necessarily reflect the view of the administration, faculty, or staff. For all questions related to copyright and reuse of these materials, contact The Sword via email at sword@csp.edu.
Recommended Citation
Last, First. "Article Title."The Sword [St Paul] Mon YEAR: pages. https://digitalcommons.csp.edu/sword/
Issues of The Sword are available for CSP students, faculty, and staff. Please create an account and sign in with your @csp.edu email address for full text access to this issue of The Sword.
COinS