Preview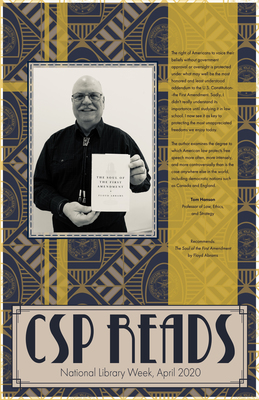 Description
Tom Hanson, Professor of Law, Ethics, and Strategy, recommends The Soul of the First Ammendment by Floyd Abrams.
"The right of Americans to voice their beliefs without government approval or oversight is protected under what may well be the most honored and least understood addendum to the U.S. Constitution--the First Amendment. Sadly, I didn't really understand its importance until studying it in law school. I now see it as key to protecting the most unappreciated freedoms we enjoy today.
The author examines the degree to which American law protects free speech more often, more intensely, and more controversially than is the case anywhere else in the world, including democratic nations such as Canada and England."
Keywords
CSP READS, National Library Week
COinS