Message from the Dean, College of Humanities and Social Science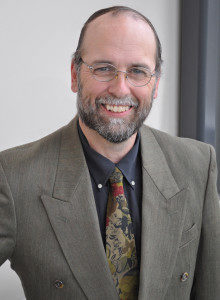 For many years, the Department of Communication Studies has been one of Concordia-St. Paul's strongest. One important piece of evidence supporting this assertion is the Concordia Journal of Communication Research, which is the only such publication offered by any of our academic departments. This effort, along with the many other fine efforts made by this group of colleagues, is a notable contribution to the intellectual and spiritual life of our university. Under the leadership of Drs. Kim Flottemesch, Basma Ibrahim DeVries, and Alan Winegarden, (the latter retired at the end of the 2016-17 academic year after a long and distinguished career), the department has long offered a challenging major which large numbers of students have found interesting, enjoyable, and edifying. Faculty in the Department of Communication Studies have a well-deserved reputation not only for their high level of competence as professors, but for their genuine care and concern for their students. In addition, many opportunities abound to present at an undergraduate conference and undertake internships providing valuable insight into life after graduation. Job placement of graduates is impressive, and preparation for graduate study leads to success. As times and technology change, course offerings have as well; a greater emphasis on social media will no doubt soon develop into a panoply of new options, not only for majors, but for any student wishing to prepare for more effective communication in the digital age.
I heartily congratulate Dr. Flottemesch, DeVries, and Winegarden for their tireless efforts and heartily endorse the work which has culminated in this impressive volume.
-Dr. Paul Hillmer, Dean of the College of Humanities and Social Sciences