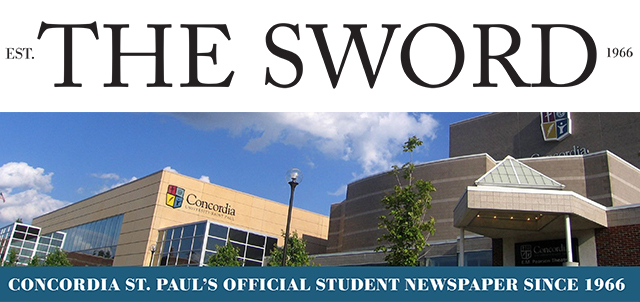 Editor in Chief
Brooke Steigauf
Description
Contents
Front Matter
News
Metro Transit Struggles with Shortage of Drivers
Revolutionary Library Renovations
CSP Staph Study takes on State Fair
Bill Passes Allowing Mining to Enter Minnesota Landmark
Club Spotlight: CHAMPS
Stolen Ruby Red Slippers Found
The World's First Omnivorous Shark, The Bonnethead
Minnesota's Gubernatorial Election: The Run-Down on Who's Running
Donald Trump's Proposed Ireland Trip in Doubt
The Nike/Kaepernick Controversy
Sports
Cross Country Season Preview/Update
Golden Bear Soccer Off to a Hot Start
Volleyball Preview
Men's and Women's Golf Both Off to Stellar Starts
Football Team Primed for Breakthrough in 2018
Billy Brown's Legacy Lives On in the CSP Community
CSP Releases New Podcast and App
Male Athlete of the Month: Caleb Troe
Female Athlete of the Month: Elizabeth Mohr
Friends, Family, and Fantasy Football
Varland Looking Like a Gem for the Oakland A's Organization
Minnesota United Finish Up 2018 Season Still in Rebuilding Phase
Minnesota Twins Hopes Come Crashing Down in 2018
Captain Kirk Looks to Lead Vikings in 2018 Revenge Tour
Opinion
Should Graffiti be Considered Art?
The Do's and Dont's of Dental Hygiene
Should High Schools Push Back Start Times
Is the State Fair Worth It?
Courtship: Dead of Alive?
How Police and Crime Shows Influence Public Opinion
Colin Kaepernick and a Well-Crafted Marketing Campaign Boost Nike's Online Sales 31%
Are Celebrities the Best Hope for a Presidential Pardon?
What Current Musicians will Stand the Test of Time?
Arts and Variety
Art in the Cities
Tacos, Salsa, and Chips: Oh My! A Review of Centro's Eclectic Cuisine
Night, Mother at Grainbelt Warehouse: A Play Review
Book Review: The Life of Vespa
Theatre Spotlight: Kallie Jo Ascheman
Music Spotlight: Noah Boudreau, Music and Faith
Horoscopes and Horror-Scopes
Copyright
This is not an official CSP publication and does not necessarily reflect the view of the administration, faculty, or staff. For all questions related to copyright and reuse of these materials, contact The Sword via email at sword@csp.edu.
Recommended Citation
Last, First. "Article Title." The Sword [St Paul] September 2018: pages. https://digitalcommons.csp.edu/sword/7/