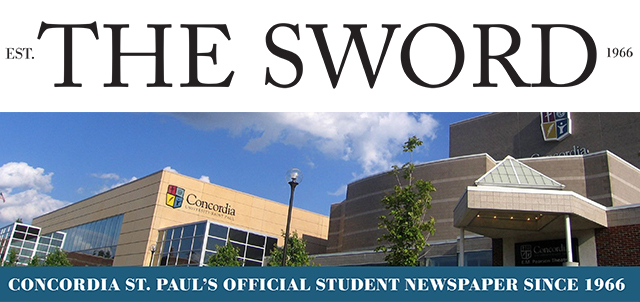 Editor in Chief
Rebecca Beasley
Description
Contents:
News:
Professor Fired, Students Upset, Controversy Explodes at Hamline University
Idaho Murders
Chicago's Not So Finest?
Tending to Patients Becoming Increasingly Difficult as New York City Nurses Grow Overworked
Sports:
NFL Playoff Predictions
CSP Swim & Dive Update
Opinions:
How to Celebrate Valentine's Day as a Single Person
Conspiracy Theories: Unsolved Murders
Bizarre Theories About Idaho College Murders Put to Rest
Why Have Harry and Meghan Captured the Hearts of America?
"Let's Google that First..."
Is Football Deadly?
Valentine's Day in the Twin Cities
Secrets to a Successful Semester
Arts & Variety:
Pesto Mac and Cheese
Baldies Restaurant Review
Sodexo Spotlight: Jamison Cross
Book Review - Crescent City: House of Earth and Blood
Stop Buying Chocolate and Read This (The Only Valentines Gift Guide You Need)
Movie Review: Avatar 2 The Way of Water
Copyright
This is not an official CSP publication and does not necessarily reflect the view of the administration, faculty, or staff. For all questions related to copyright and reuse of these materials, contact The Sword via email at sword@csp.edu.
Recommended Citation
Last, First. "Article Title." The Sword [St Paul] February 2023: pages. https://digitalcommons.csp.edu/sword/
Issues of The Sword are available for CSP students, faculty, and staff. Please create an account and sign in with your @csp.edu email address for full text access to this issue of The Sword.
COinS