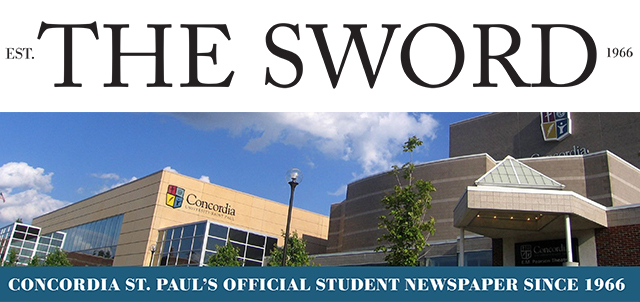 Title
Editor in Chief
Davina Bellinger
Description
Contents:
News:
Book Banning in Texas: Citizens are Calling for a Variety of Books to be Removed from the Shelves
Scientists Regrow a Frog's Lost Leg: What Does This Mean For Humans?
CSP Three-Credit Standard for Gen-Eds
Opinion:
Same Student Different Centuries: Talking To Two Presidents
What's the Big Deal About Valentine's Day?
The Bird's the Word(le)
Looking at the Future Through the Lens of the Past: Black History Month
Spending Spring Break Indoors
Football and Community: Why the Super Bowl is so Influential
France Criminalizes Conversion Therapy in New Legislation
Chinese New Year and the Chinese Zodiac
Sports:
Ex-NFL Coach Brian Flores Files Lawsuit Against NFL Teams
L.A. Rams Win Luperbowl LVI
Tom Brady, Otherwise Known as the G.O.A.T.
Arts & Variety:
Perfect Steak Dinner Recipe Tea House Review Hidden Gem Alert: Ginkgo Coffehouse
Student Senate Update
Eight Perfect Murders: It Murdered my Love of Books
Chartres Labyrinth at CSP
Senior Spotlight: Xinia Anderson
March Crossword
Lucky Golden Bear Coloring Sheet
Copyright
This is not an official CSP publication and does not necessarily reflect the view of the administration, faculty, or staff. For all questions related to copyright and reuse of these materials, contact The Sword via email at sword@csp.edu.
Recommended Citation
Last, First. "Article Title." The Sword [St Paul] March 2022: pages. https://digitalcommons.csp.edu/sword/
Issues of The Sword are available for CSP students, faculty, and staff. Please create an account and sign in with your @csp.edu email address for full text access to this issue of The Sword.
COinS