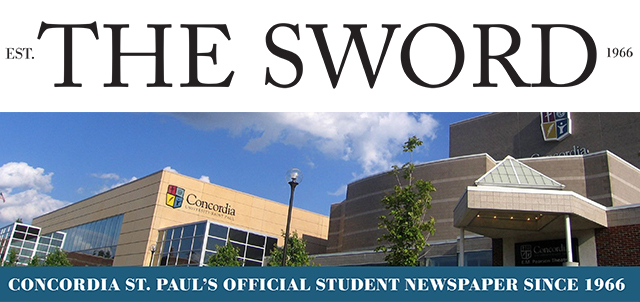 Title
Editor in Chief
Davina Bellinger
Description
Contents:
News:
Masks Return to St. Paul
Twelve Carjackings Reported Within First Ten Days of 2022 in Minneapolis
Our Golden Girl: In Memoriam of Betty White
The National Guard and Nurses
Bob Saget Found Dead in Orlando, Florida
Maryland Man Receives First Pig-To-Human Heart Transplant
Opinion:
Music: How Important is It?
Adrenaline or Audacity?
Ten Tips and Tricks for Returning to School After a Break
Do Award Shows Matter in the Age of Social Media?
Change the Narrative; How to Make the Most of the New Year
Desiring Connection: Our Need for Constant Information On the Internet
Astrology: Does it Hold Any Truth?
Don't Stress About Keeping New Year's Resolutions
Sports:
The Life of John Madden
Playoff Predictions
Zip For Zimmer and Spielman
Timberwolves Update
The Long-Awaited Return of Klay Thompson
CSP Track and Field Season Preview
Arts & Variety:
Zodiac Compatibility
Canadian Secret Chili Recipe Review
The Magical Midnight Front: A Book Review
Theatre Preview: The Hypochondriac
Musical Review: "Come From Away"
Louisiana Cafe
Crossword: Deities
Word Search: Single Valentines
Senior Spotlight: Ethan Langemo
Copyright
This is not an official CSP publication and does not necessarily reflect the view of the administration, faculty, or staff. For all questions related to copyright and reuse of these materials, contact The Sword via email at sword@csp.edu.
Recommended Citation
Last, First. "Article Title." The Sword [St Paul] February 2022: pages. https://digitalcommons.csp.edu/sword/
Issues of The Sword are available for CSP students, faculty, and staff. Please create an account and sign in with your @csp.edu email address for full text access to this issue of The Sword.
COinS