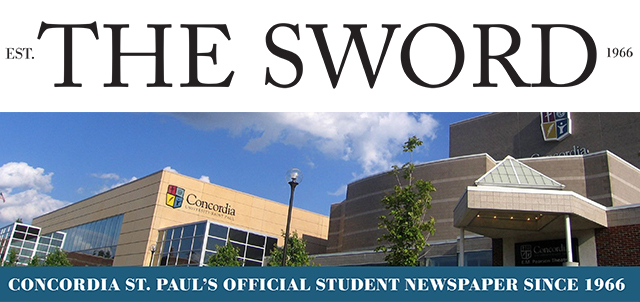 Title
Editor in Chief
Anna Fritze
Description
News
Jeff Bezos Steps Down at Amazon
Wall Street Outsmarted: Reddit's Reign of Terror
Concordia College in New York Closes
Concordia University Nebraska Announces New President
Forgotten Wallet Found in Antarctica After 53 Years
Food Shelves in Demand
Project ReConnect Rondo
Need for Speed: Saint Paul Police Crackdown
Hey Google, Look Both Ways: A New App Can Assist Blind and Visually Impaired Pedestrians at Intersections
Dyatlov Pass Incident: Murder or Nature?
Opinion
College Graduates are Suffering, but the Government can Help: Why Free Tuition and Student Loan Forgiveness Needs to Exist in America
Spring Break and Covid
Do We Need Daylight Savings?
The Consequences of Gatekeeping Sovereignty: How Somaliland has Suffered from a Lack of International Recognition
Super Bowl Sunday: The Only Time Commercials are the Best Part
Celebrity Culture in the Pandemic
How America Has Changed Since Biden Was Sworn In
Sports
Esports Update
CSP Track Athletes Wrap Up Indoor Season
What Happened in the 2021 Super Bowl?
Arts and Variety
Golden Globes Nominations
Music Review: Paul McCartney - McCartney III
Concordia Sisterhood of Empowerment
Barb and Star go to Vista del Mar
Book Review: Shadow & Bone
Recipe Review: Beef and Shells Mac and Cheese
The Sugar Factory: A Food Review
MET Mobile Art Gallery
Senior Spotlight: Geoffrey Bruick
Copyright
This is not an official CSP publication and does not necessarily reflect the view of the administration, faculty, or staff. For all questions related to copyright and reuse of these materials, contact The Sword via email at sword@csp.edu.
Recommended Citation
Last, First. "Article Title. "The Sword [St Paul] Mon YEAR: pages. https://digitalcommons.csp.edu/sword/
Issues of The Sword are available for CSP students, faculty, and staff. Please create an account and sign in with your @csp.edu email address for full text access to this issue of The Sword.
COinS