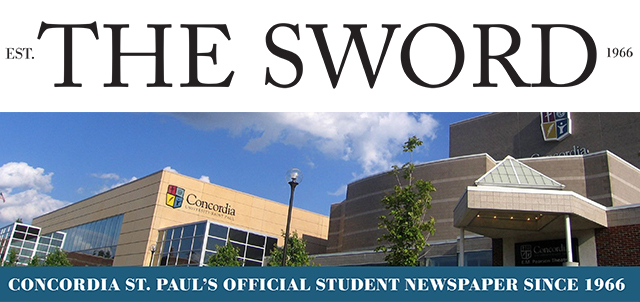 Title
Editor in Chief
Brooke Steigauf
Description
Contents
Front Matter
News
Club Spotlight: 3D Printing Club
How E-commerce Impacts Brick and Mortar Stores
Omnibus Spending Plan
Deadly Frat Pledge
Vaping Epidemic in America's Youth
Miami Bridge Collapse
Opinion
Close-Minded Readers Won't Believe This: A Liberal Solicites the Importance of Free Speech
My Last Wish: Love and Unity
Betsy DeVos Represents the Worst of American Politics
Parkland, the NRA, and Preventative Measures: When Will it All End?
What Defines Significance?
Sports
Female Athlete of the Month: Sheala Osborne
Softball Looks to End Season Hot
Minnesota Timberwolves Update
Pitching Staff Leading the CSP in Conference Play
Male Athlete of the Month: Josh Gaworski
Lacrosse Team Showing they Belong in the GLIAC
Golf Update
Cold Air Don't Care: Twins Open Up 2018 Season Swinging Amidst the Cold Weather
Minnesota Wild Update
Year in Review: 2017-2018 CSP Athletics
Elite Curler, Madison Bear Set Eyes on the 2022 Olympics
CSP Track and Field Sprints to Finish Line as Outdoor Championships Approach
Arts and Variety
Art and Design: Seniors Saying Goodbye to Concordia
Food Review: Afro Deli
Movie Review: The Dealth of Stalin
Book Review: Ready Player One
Writer Spotlight: Mia Morgan - Budding CSP Novelist Has a Bright Future
Christus Chorus Spring Concert Recap
Music Review: The Weeknd Reclaims His Roots with My Dear Melancholy
Dance Spotlight: Ali Colburn
Ceramics Biennial Recap
Artist Spotlight: Danielle Odeen - Photographer, Graphic Designer, and Businesswoman
Copyright
This is not an official CSP publication and does not necessarily reflect the view of the administration, faculty, or staff. For all questions related to copyright and reuse of these materials, contact The Sword via email at sword@csp.edu.
Recommended Citation
Last, First. "Article Title."The Sword [St Paul] March 2017: pages. https://digitalcommons.csp.edu/sword/