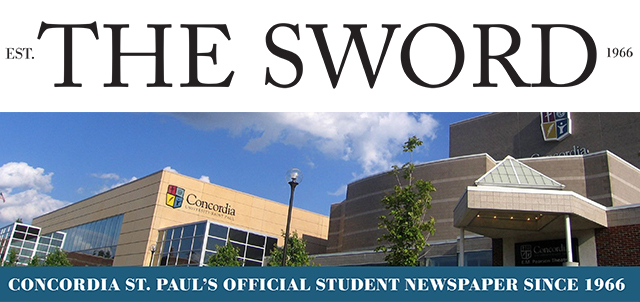 Title
Editor in Chief
Brooke Steigauf
Description
Contents
Front Matter
News
CSP Research Students Present at the State Capitol
Faculty Spotlight: President Tom Ries - A Pastor, President, and Packers Fan
CSP Study Abroad Takes Schooling to a New Level
Florida School Shooting Follows Disturbing Trend
Intramural Sports Making a Comeback at CSP
The 2018 Minnesota Private College's Job and Internship Fair
Let's Talk About Diversity
Teachers of Tomorrow Join Forces with Kappa Delta Pi
Flu Shot Facts: Scientific Evidence that Vaccines are a Good Thing
Opinion
Creativity in Modern Media
Will it to Existence: Taking Control Over Your Own Happiness
Congressional Maps and Gerrymandering: Who Should Draw Districts?
Preventing School Shootings
Tax Per Mileage
Does the President Have Too Much Power?
The Formation of Reality: Russia's Contemporary Theory of War
Is the Influence of Labor Unions Too Great?
One Bad Apple Ruins the Bunch: Perversions and Manipulations of #MeToo
Special Content
"Lightbring" by Timothy Peterson. Winner of the Kaden Award for Best Short Story.
Sports
Golden Bears Track and Field Continue to Improve
CSP Lacrosse Starts Season Strong
Men's and Women's Golf Looks to Start Spring Season with a Bang
Winter Olympics Recap
Minnesota Twins Season Preview: Can They Recapture the Magic?
Wild Look to Finish Season Strong
Men's Basketball Wraps Up Season and Looks Forward to 2018-19
Women's Basketball Ends Their Season on a High Note
Timberwolves Hold Breath as Bulter Goes Down and Playoffs Approach
The Minnesota United Look to Bounce Back After Dismal Inaugural Season
Baseball Update: Transfers Help Baseball Team Get Off to Hot Start
Female Athlete of the Month: Lindsay Dorr
Male Athlete of the Month: Isaac Horman
New NBA All-Star Game Format Electrifies Fans and Players
Arts and Variety
Writing Spotlight: Tim Peterson
Spring Into the Dance VI Preview
Art in the Cities: The Birth Project - Born Again
Ash Martini: Actor, Director, and Playwright
Music Spotlight: Scott Kleppe
Music Review: "Ladies and Tigers" - A Cinematic Alt-Rock Experience
Book Review: Annihilation
Movie Review: Annihilation
Food Review: Cafe Astoria
Artist Spotlight: Rachel Allen
Sprint Tour Homecoming Concert
Studying Abroad in Barcelona: One Student's Stories of Navigating Camels, Siestas, and the Wonders of Spain
Copyright
This is not an official CSP publication and does not necessarily reflect the view of the administration, faculty, or staff. For all questions related to copyright and reuse of these materials, contact The Sword via email at sword@csp.edu.
Recommended Citation
Last, First. "Article Title."The Sword [St Paul] February 2017: pages. https://digitalcommons.csp.edu/sword/