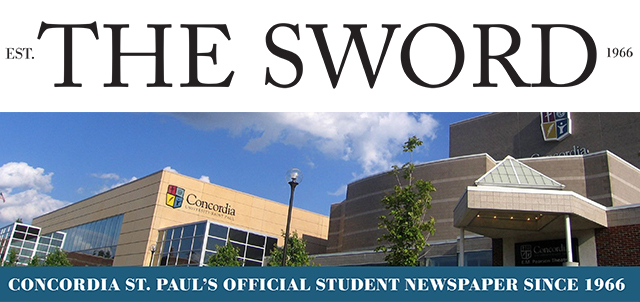 Title
Editor in Chief
Brooke Steigauf
Description
Contents
News
Amazon Delivery Robots are Coming!
A Brief History of Black History Month
Crisis in Venezuela
Looming Shutdown
Jayme Closs Abducted and Found
An Attack on Jussie Smollett, An Attack on Many
Minnesota DHS Reports Major Data Breach
Puerto Rico Service Trip
Alexandra Ocasio-Cortez Moved Forward with Climate Change Deal
Opinion
Social Media: A Politician's Double-Edged Sword
Covington Catholic: A Reminder of our Role in Media-Consumption
The 2020 Presidential Candidates So Far
Winter Car Survival Guide
February's Sunshine: Redefining Valentine's Day
How to Stay Organized in the Chaos of a New Year
The Opioid Epidemic: The Need for More Outreach Programs for Young Adult Addicts
The Government Shutdown
Walls Don't Fix It All
One Side of Trump's Wall
2019 State of the Union
Valentine's Day Gift Ideas: How to Show Love and Save Money...at the Same Time!
Sports
Female Athlete of the Month: Toni Canfall
Male Athlete of the Month: Nasru Wado
Final Four Preparation Underway at US Bank Stadium
Men's Basketball Looks to End the Season on a Strong Note
Minnesota Timberwolves Season Update
Trio of Concordia Graduates Making an Impact on the Final Four
Women's Basketball Takes Aim at a Postseason Run
Minnesota Wild Season Update
Arts and Variety
From Dirt to Hay: What it Takes to Become a Farmer
Book Review: A Review of Orwell's 1984
Movie Review: Twenty-Five Years of Pulp Fiction
Food Review: The Naughty Greek (TNG)
Music Review: Genesis, Trespass
Theatre Spotlight: Marja Bjornstad
CSP Theatre: Twelfth Night Preview
Horoscopes
Copyright
This is not an official CSP publication and does not necessarily reflect the view of the administration, faculty, or staff. For all questions related to copyright and reuse of these materials, contact The Sword via email at sword@csp.edu.
Recommended Citation
Last, First. "Article Title." The Sword [St Paul] February 2019: pages. https://digitalcommons.csp.edu/sword/4/
Issues of The Sword are available for CSP students, faculty, and staff. Please create an account and sign in with your @csp.edu email address for full text access to this issue of The Sword.
COinS