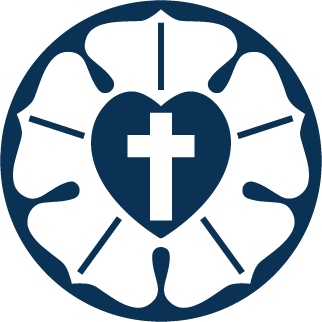 The Poehler Lecture Series is an annual event designed to explore how Concordia University faculty have connected their Christian faith with their academic discipline. Speakers are selected based on excellence in their academic disciplines and the maturity of their Christian faith.
Submissions from 2023
Communication in the "Called" Community, Dr. Marilyn Reineck
Submissions from 2022
From GENESis to REveLATION, Dr. Mong-Lin (Mary Ann) Yang
Submissions from 2021
Teaching Real, Keith Williams
Submissions from 2019
ἐξ... δι᾿... εἰς... (Romans 11:36): The Life of the Mind and the Multiversity., Rev. Dr. Mark Schuler
Submissions from 2018
Labels and the Death of Free Speech: What does this Mean?, Thomas R. Hanson esq.
Submissions from 2017
So, how are the children?, Dr. Barb Schoenbeck
Submissions from 2016
"We Are All God's Poiema: Can You See His Masterpiece In Me?", Dr. Cheryl Chatman
Submissions from 2015
"Destroying" Education to Save It, Dr. Paul Hillmer
Submissions from 2014
"When in Our Music God is Glorified": Trinitarian Reflections in Music, Faith, and Learning, Dr. David Mennicke
Submissions from 2013
The Persistence of Vision: Reflections on Faith and Learning, Dr. Jeffrey Burkart
Submissions from 2012
"Head to Head! Heart to Heart!" An Educator's Reflections on Faith and Learning, Dr. Dale Trapp and Rev. Dr. Thomas Trapp
Submissions from 2011
Faith, Learning and Jesus? Prayer: Luke 11:2-4 An Educator's Reflections on Faith and Learning, Rev. Dr. Robert Holst
Submissions from 2010
Change: Integrating Faith and Learning, Dr. Loma Meyer
Submissions from 2009
Teaching the Children Well: One Educator's Perspective on Integrating Faith and Learning, Dr. Carl J. Schoenbeck
Submissions from 2008
The Process of Christian Education: Reflections on a Journey of Faith, Dr. Herman K. Wentzel
Submissions from 2007
What Comes After Easter?, Rev. Dr. Stephen C. Stohlmann
Submissions from 2006
Incarnation, Intersections and Integration: A theologian Re-Encounters the Liberal Arts, Rev. Dr. David Lumpp
Submissions from 2005
Theories and Miracles: The Intersection of Sociology and Christian Faith, Dr. Kay Madson
Submissions from 2004
The (General) Education of Henri(etta) Adams: Living With "the Word", Dr. Eleanor Elson Heginbotham
Submissions from 2003
The Parables of Peter: Meditations on Faith, Miracles and Social Change, Dr. Bruce Corrie
Submissions from 2002
Everything Matters, Dr. Kathryn Schenk