Browse Journals and Peer-Reviewed Series
ISSN 2470-9786
Welcome to the Concordia Journal of Communication Research. We are excited to launch this online journal which primarily showcases outstanding undergraduate student scholarship in the field of communication studies.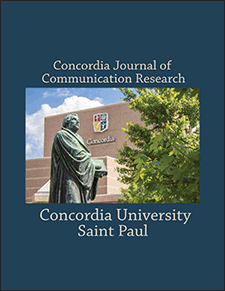 The 2021 annual Research and Scholarship Symposium features a very diverse selection of topics and projects.
A number of faculty members judged the projects, evaluating each entry using criteria ranging from development of the research question, research plan, effective use of information sources, and professionalism of the presentation.